Liverpool boss Jurgen Klopp says his side have nothing to lose against Real Madrid, rating his side's chances of overturning a three-goal deficit in the second leg of their Champions League round of 16 tie at one per cent.
The Reds arrived in the Spanish capital trailing 5-2 from the first leg and while Klopp has upgraded his assessment from three weeks ago, when he said Madrid were already through, the odds have not swung much in their favour.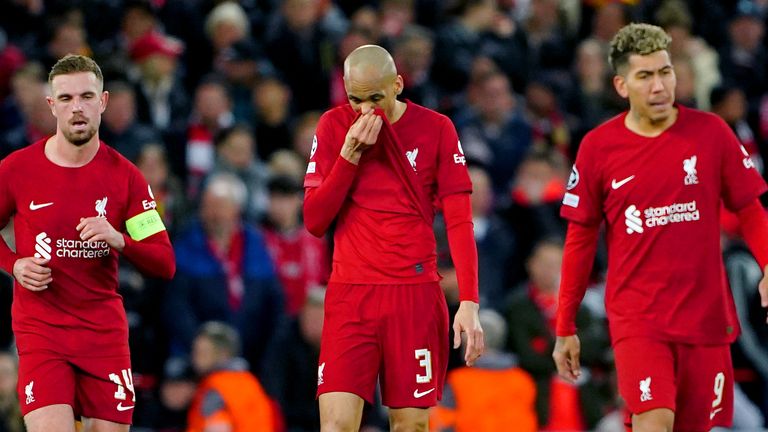 Liverpool do not have history on their side either as only once have they overhauled a three-goal first-leg European deficit – the famous 4-0 Champions League semi-final victory over Barcelona in 2019.
No team in the competition's history has ever lost the home leg of a knock-out tie by three goals and recovered, while only four have ever overturned a three-goal first-leg deficit.
"What I said after the game on the night was Madrid, with the result, they are through to the next round," said Klopp. "But now we are three weeks later and we know there is a game to play. If there is only one per cent chance I would like to give it a try.
"As difficult as it is, that is probably possible. Not likely but possible and for that we are here and then we will see where it will lead us to.
"We respect the competition and the opponent too much to not be looking forward to this game tomorrow. It is a tough task, as we are not in a great situation.
"If I was on that side of the table these are the questions I'd be asking and I would say the same thing: 'No chance for Liverpool'. So that means we are alone."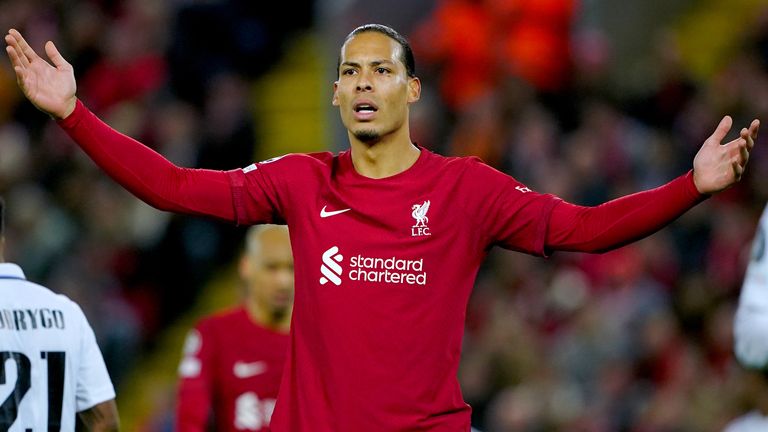 Asked whether this was the toughest match he had prepared for Klopp added: "Most difficult? I don't know, it is difficult because we will probably not go through to the next leg.
"But in this room I think 100 per cent of the people think we have no chance and if I am the only one who thinks we have a little chance I am fine.
"We are the complete outsiders tomorrow, 100 per cent. Real Madrid are 3-0 up and that is not what you want for Christmas but it's football and we will try to give it a go."
Bajcetic facing spell on sidelines | Henderson hasn't travelled to face Real
Liverpool's chances have not been helped by a shortage in midfield, with 18-year-old Stefan Bajcetic facing a lengthy spell out due to a thigh injury and captain Jordan Henderson left at home due to illness.
"A stress response in his adductor, which is absolutely bad," said Klopp on
Bajcetic.
"He doesn't feel a lot but he is now out for I don't know exactly how long. We
have to let it settle and we will see when he can come back."
Liverpool also do not head into the game with confidence after a morale-sapping defeat at Bournemouth a week after thrashing Manchester United 7-0.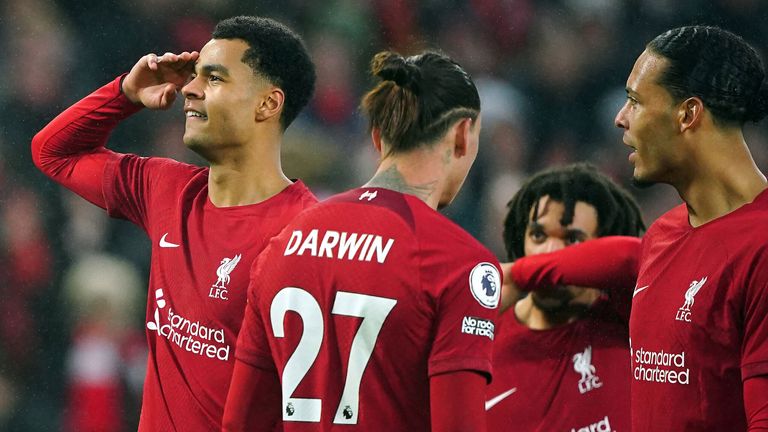 But Klopp said if their roller-coaster season continued in the same pattern they were due another positive moment.
"I'm not sure this is the season where we have a better chance but if we can surprise ourselves in a negative way we should be able to surprise ourselves in a positive away as well," he said.
"If it is going to be up and down then tomorrow should be up again.
"We are not here warning Madrid 'Be careful, we are coming'. But we are here to try to win the game and to win it we have to play extremely good.
"An OK game or a good game will not be enough. We will have to be on top of our game and that is what we will try."
FREE TO WATCH: Highlights from Bournemouth's win against Liverpool in the Premier League.

Ancelotti's message to his players: 'Don't assume anything'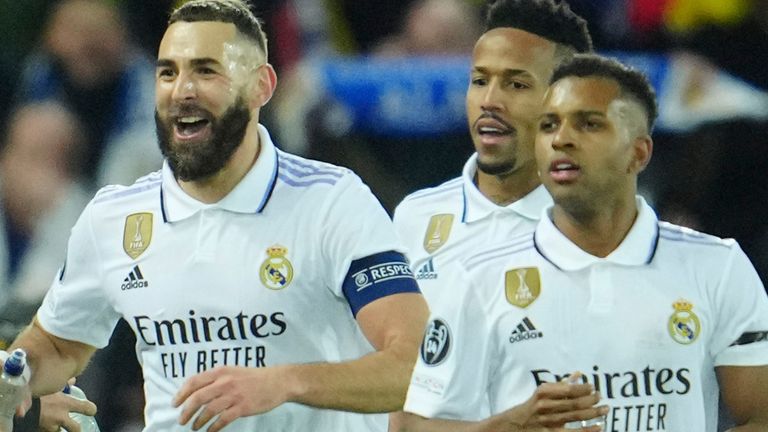 Real Madrid manager Carlo Ancelotti is making no assumptions about what lies ahead against Liverpool
The LaLiga side are sitting comfortably after their impressive first leg and coupled with the fact they have only once
failed to score in their last 66 European home matches, they have put themselves on the verge of a spot in the quarter-finals.
However, Ancelotti, who as AC Milan manager famously suffered a remarkable 45-minute comeback by Liverpool that saw them win the 2005 final, is taking nothing for granted and can also point to last season's quarter-final second leg at home to Chelsea – which they lost 3-2 after being 3-0 down with 10 minutes remaining to progress by virtue of their 3-1 win at Stamford Bridge.
If anything, Ancelotti wants his side to go on the attack.
"The message is quite simple: not to assume," said the Italian. "The players understand that I think it will be an open match as Liverpool come here trying to change the dynamic.
"We have to do both things, attacking and defending, properly. We will not just defend, we are thinking about the attack."
'It's a difficult balancing act'
No team in Champions League history has ever lost the home leg of a knock-out tie by three goals and recovered.
Nevertheless, Ancelotti insists his side have the more difficult balancing act.
"From a psychological level, the match is more complex for us than Liverpool," he added.
"Liverpool come here to give it their all and do their best from minute one, whatever happens. We saw that from the first leg.
"We will try to do all we can from the beginning but we have more questions than the opponent."
Rudiger: Liverpool rise to the big ocassions
FREE TO WATCH: Highlights from the Premier League match between Liverpool and Manchester United.

Defender Antonio Rudiger was part of that Chelsea team which almost pulled off a shock last year but now he is looking at things from the other side of the fence.
"They (Liverpool) have a good attacking team. They played against a big rival and scored seven so that tells me they rise up to big occasion and we need to be aware of that," said the centre-back.
"But like my former coach (Thomas Tuchel) said when we played against Real Madrid, everyone knows Real Madrid are a very good counter-attacking team with Benzema and Vinicius and their abilities.
"My coach said you play against Real Madrid, you play against the badge and they always prove people right, that this badge is something bigger."