Carlo Ancelotti has said Spanish football has a racism problem after he was forced to explain Real Madrid forward Vincius Junior is not to blame for the abuse he has endured.
LaLiga is investigating alleged racist abuse of Vinicius by a fan at Mallorca in Sunday's 1-0 defeat and it is just the latest incident he has had to endure since he moved to Spain.
An effigy of the 22-year-old, who in December accused LaLiga of doing "nothing" to combat racism, was hung from a motorway hours before Real's Copa del Rey tie against Atletico Madrid in January.
LaLiga president Javier Tebas said Vinicius' claim was "unfair and untrue", but Real Madrid head coach Ancelotti has made it clear he is in full agreement there is a wider racism problem in Spanish football.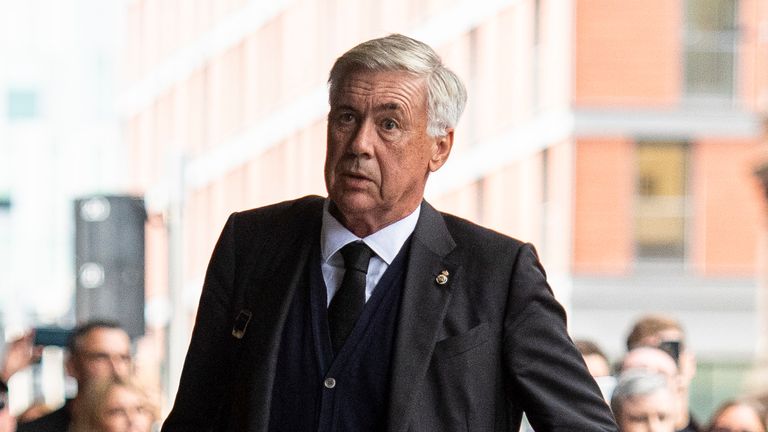 "The question I ask is this: What is the problem?" said Ancelotti, ahead of Wednesday's Club World Cup semi-final against Egyptian side Al Ahly.
"Vinicius? Vinicius' team-mates? What's the problem? To defend himself? What does Vinicius have to defend himself against? What do his team-mates have to defend themselves against? I don't know.
"It seems like the problem is Vinicius, but the problem is what happens around him. Period.
"It is a problem of Spanish football. I am a part of Spanish football and I think it's a problem that we have to solve. Because it seems that Vinicius is the culprit, but he is the victim of something that I don't understand."
Sky Sports News has contacted the Spanish football federation for a response.