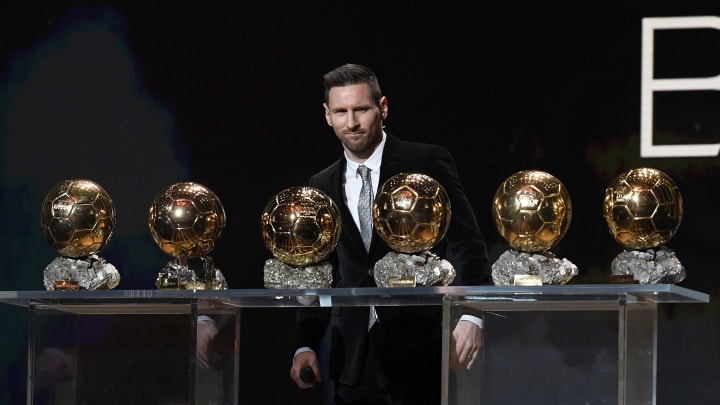 France Football have announced that there will be no Ballon d'Or award ceremony in 2020, owing to the exceptional circumstances and 'lack of sufficient fair conditions.'
The award ceremony had been due to take place as normal in December, where the best players in the men's and women's game over the previous 12 months would be presented with the prestigious Ballon d'Or and Ballon d'Or Féminin awards.
SHOP NOW: Kitbag is discounting remaining Premier League stock up to 70%!
It has been far from a normal year for football, however, with the COVID-19 pandemic pausing all sport between March and June. The European Championships, which take place every four years and normally have a significant bearing on the award, were put back to 2021 as a result.
France Football have released a statement explaining that these exceptional conditions meant there were a 'lack of sufficient fair conditions' to hold an awards' ceremony in 2020, and as such, for the first time in the 64 year history of the Ballon d'Or, it has been called off.
In addition to Ballon d'Or and Ballon d'Or feminine, the Kopa and Yachine Trophies – awarded in 2019 to Kylian Mbappé and Alisson Becker as the best young player and best goalkeeper respectively – have also been put on ice.
Lionel Messi and Megan Rapinoe will hold the showpiece awards until December 2021.
Let'