The Brazil international reportedly has three offers on the table but the forward's father insists that a move to the Spanish champions' major rivals is out of the question
Neymar's father insists there is no chance of his son joining Real Madrid.
The Brazil international has been linked with a move away from Barcelona this summer, although Goal understands that the Spanish champions have offered the forward a new deal that will run until 2022.
Brazilian agent Wagner Ribeiro has claimed Neymar has three offers from "massive clubs" but when asked if a switch to Real Madrid is possible, Neymar Sr. told Fox Sports Brasil: "The possibility of him ending up there is zero.
"Neymar's owners are Barcelona. Any proposals, any notifications, or any formality that comes in respect to Neymar, without question passes through Barcelona and Barcelona alone.
---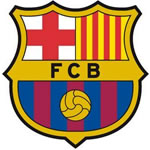 READ MORE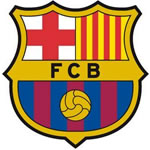 | 'Ronaldo and Messi need each other'
---
"He's still under contract with the club and they know everything that's going on.
"There's lots of speculation and it's clear he's become mixed up in all that. People know that there are various clubs interested in him for his football, but they don't want to say that he's talking to them or having any dealings.
"People have said 10,000 different things about my son. Neymar has a contract at Barcelona, and he has two years left. That's the only certainty. He has to obey that contract – besides, he's happy at the club.
"The speculation will go on, like it has been for a while, but everyone's used it by now."