---

COMMENT
---
The last fortnight has been a learning curve for Paul Pogba. He started Euro 2016 expected to be France's figurehead but has slipped into the shadow of Dimitri Payet and, ahead of the last-16 meeting with Republic of Ireland, there is still no absolute guarantee that he will start.
An improved individual display in Group A's final match against Switzerland, a 0-0 draw, should be enough to ensure that the midfielder retains his place at the heart of Didier Deschamps' plans but, with transfer speculation still lingering over the 23-year-old, there remain doubts over a man under pressure.
In particular, Real Madrid have considered a potential transfer for the Juventus star but the evidence of the last couple of weeks suggests that he would be better advised to mature for another year in Turin before making the leap to arguably the biggest club in the world.
Related
France's best player? People still talk about Pogba, not me – Payet
Pogba: Critics will talk, I don't need to answer
Deschamps hails Pogba as 'heart and soul' of France
Pogba makes all the right moves as France get the job done
Pogba is a man who wants everything and wants it immediately. Not only does he want to win the Ballon d'Or, he wants to revolutionise what it means to be a central midfield player. "When I say I want to become a legend, some people say it's pretentious. For me, it's a challenge," he told ESPN .
True, he was able to make the leap from starry-eyed Manchester United youth to Juventus regular, but it appears that he has put unnecessary extra pressure on himself during Euro 2016.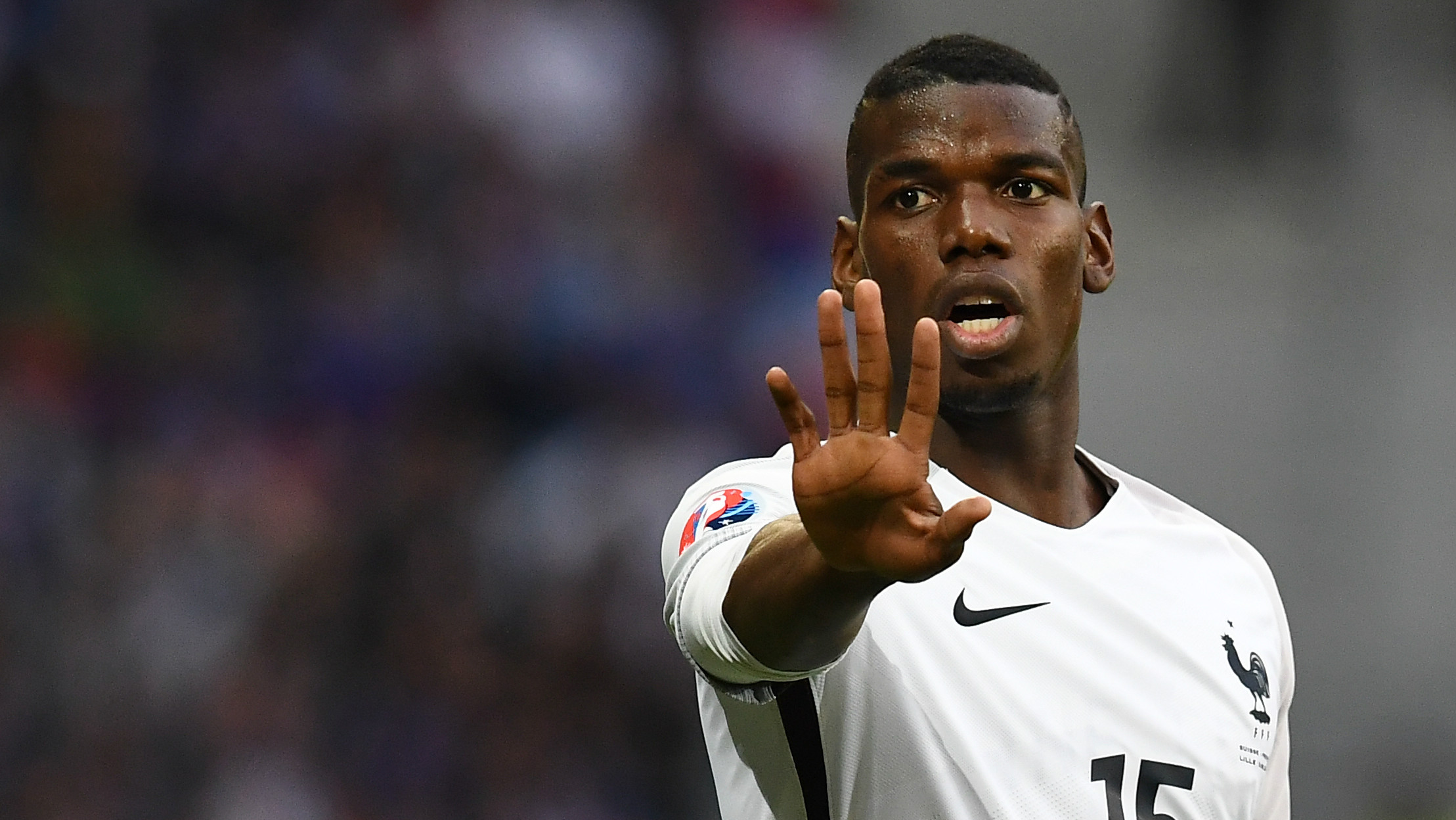 There was no doubt that he was determined to grab centre stage on the opening night against Romania – but, instead of France's great conductor, he was their fool. Invariably overambitious when in possession, little worked for him over the course of the game and he was unceremoniously dropped for the 2-0 victory over Albania four days later.
With France struggling, Deschamps released the ambitious youngster at the interval and, though he gave a more coherent, understated display, he was still far from his best. It seemed that he had learned his lesson, though, as his play was less frantic and more realistic. Restored to the starting XI for the Switzerland match, he was Les Bleus ' star man in what was the team's most mediocre display.
So far, there is little doubt that the pressure is weighing on him and that must beg the question of whether or not a move to Real Madrid might come a little too soon for someone who has grown so used to being the star attraction. This should not be taken as a slight on a brilliant player's ability; rather a realistic view on his current maturity and state of mind.
Madrid are a club like few others. Of course there is a high level of expectation on Pogba at Juventus but he arrived a big-mouthed kid of whom such stardom was hoped, not anticipated. He has grown into those shoes. At the Santiago Bernabeu, he would be expected to do what he does on a regular basis in Serie A now – only better and in every match. Time to settle is not an option.
The presence of Zinedine Zidane would certainly be an aid to the young Frenchman and it is ironic that it is 'Zizou' to whom he is so often compared. To put his career into context, though, Zidane, the greatest midfielder of the modern age, had won only a handful of caps when he was 23, was still playing with Bordeaux and his greatest honour was the Intertoto Cup.
France's other great No.10 of the modern era, Michel Platini? He was still at Nancy and was forging a promising career with France at that age but his biggest prize was the Coupe de France.
At his current age, Pogba is comfortably ahead of both.
"We still expect a great deal more from Pogba," Arsenal manager Arsene Wenger told Konobini.com , "but we can't forget that he's only 23 and, when you're 23, it's difficult to be a leader of a team like France. Guys like Platini and Zidane were also questioned at that age. He's still learning his trade.
"He'll be the player we hope when he's 26. I've known of no player to be able to carry France at 23. No-one. He's going through a maturation phase. It's the mental test in a career of a great player. It's a normal phase on the track to becoming a great player."
Good things come to those who wait, the old adage goes, and while opportunities like Madrid do not come around on a regular basis, there is no doubt that they will continue their pursuit of the Juventus star if he maintains his level while improving his mentality.
Pogba has shown encouraging signs – his more measured approach after an opening-match nightmare is testimony to that – but he is still a young man. A time will come when he is mentally ready for a move to Madrid but that may still be 12 months away.
Goal journalists are powered by the Samsung Galaxy S7 and Gear 360