SPECIAL REPORT: Santiago Bernabeu sources have told Goal that part of the Madrid squad are unhappy that Ronaldo celebrated his birthday on Saturday night, but the club remains c…

By Alberto Pinero in Madrid
Nobody expected the derby demolition. Some 48 hours after Real Madrid's damaging defeat at Atletico in La Liga, the European champions are still shocked by the events at the Vicente Calderon on Sunday.
Atletico ran out 4-0 winners in the sides' sixth meeting of the season and Madrid, once dominant in this fixture, have failed to win any of the games against their local rivals in 2014-15 – losing four and drawing the other two.
Madrid finished 2014 with a flourish, claiming 22 straight wins in all competitions to set a new Spanish record and also bagging the Club World Cup. So far, however, 2015 has been hugely disappointing, with defeats at Valencia and Atletico (in Liga and Copa) and unconvincing victories versus Cordoba and Sevilla. The team's fantastic form from the latter months of 2014 is now a cause for concern, while there is a confidence crisis among the fans and anger at how Cristiano Ronaldo celebrated his birthday on Saturday night after what was a historic beating for the team in white.
Coach Carlo Ancelotti described his side's performance at the Calderon as "the worst since I took over" and the squad has cast a self-critical eye on the derby debacle.
"It was a horrible match and we couldn't have played any worse than we did," a Madrid source told Goal, with those thoughts echoing around the training ground at a gloomy session on Monday morning.
Part of the squad and the coaching staff are unhappy at Ronaldo's decision to organise his 30th birthday party on the night of the derby and then go ahead with wild celebrations after their humiliating defeat on Saturday. And there was annoyance that images and even videos were leaked to the press in what is a delicate moment for the league leaders.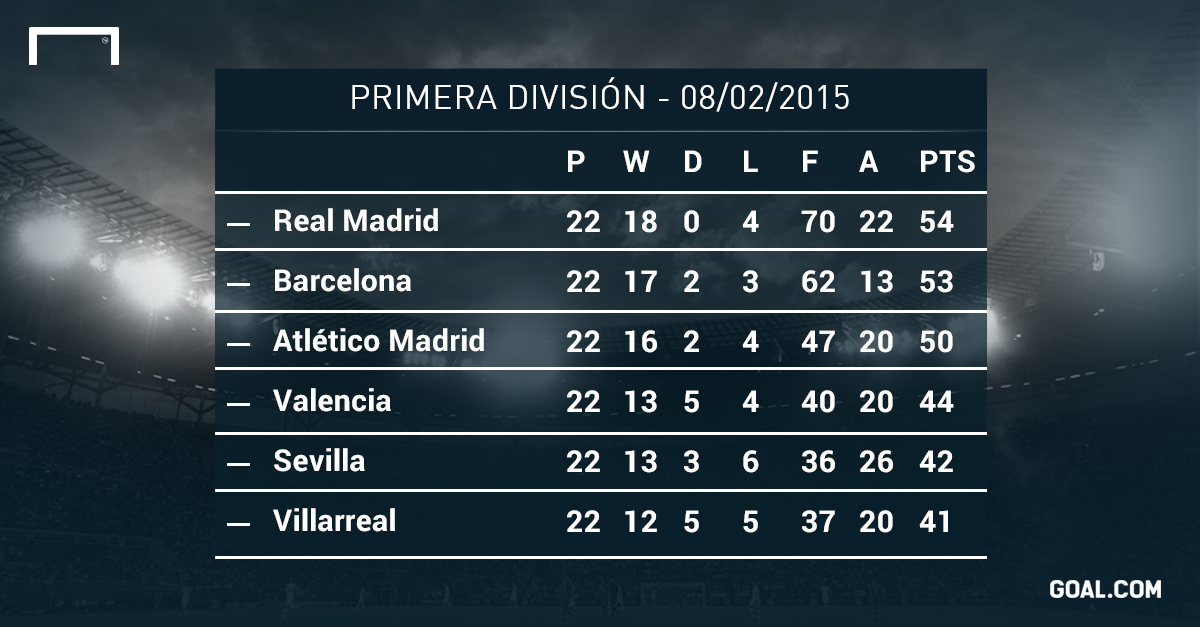 More than that, however, there is real frustration at the poor performances against Atletico since beating Diego Simeone's side in last season's Champions League final and Saturday's showing is the lowest ebb in Ancelotti's reign as coach, which started in the summer of 2013.
The players are down but determined to put things right, with a tense calm prevailing at the Bernabeu since Saturday evening. Ronaldo's message after the game that Real remain a superior side to Atletico and will win La Liga is one embraced by the club as a whole and has hit the right notes with his team-mates – even if his party did not.
"We are still leaders in La Liga and there is a long way to go," a source explained. "There is nothing that cannot be put right with hard work."
That hard work starts now.
Follow Alberto Pinero on