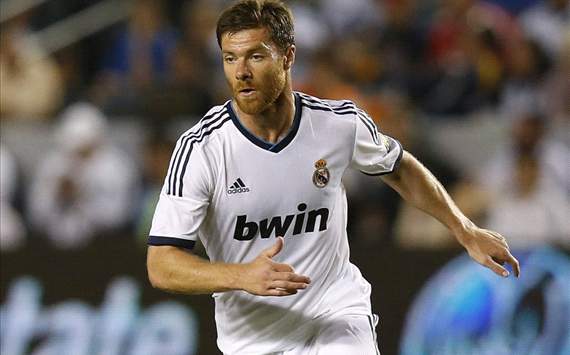 Xabi Alonso – Real Madrid
"I'll tell Mou to consider you, and we will raise the quality in the dressing room," wrote Xabi Alonso on Twitter, in what looked like a private message or a reply except, nobody else was mentioned.

That set the imagination running wild among Real Madrid fans, Twitter talk intensified and in the end, the midfielder deleted the offending post. But who had been the object of his tweet? Was it a team-mate, a promising youth player, a famous friend?
The mystery was cleared up as a quick Twitter search revealed a post from Alonso's wife, Nagore Aranburu, who had tweeted: "Good morning! Today in Marca we can see Mou's new assistant … Interesting!"
The image showed Jose Mourinho with an outstretched arm, pointing perhaps to Alonso, and in the foreground, the player's young son Jon imitating the Portuguese's gesture.
Alonso is known to be one of the most intelligent and cultured footballers in Spain and his tweet surprised many, but turned out to be completely innocent. Yet another Twitter misunderstanding.