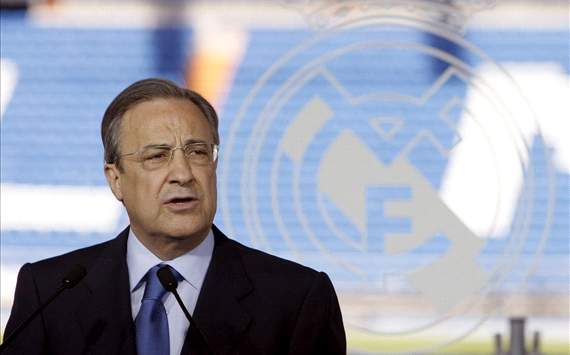 Florentino Perez – Real Madrid
Florentino Perez says Real Madrid's plans for a new sports facility is a huge step in their history.

The project will include residence for the club's first team and youth team players, as well as numerous start-of-the-art buildings to improve training and coaching standards, and Perez has explained the motives behind the idea.
"To keep growing, improve and strive for perfection is the only path to follow and that is why we embarked upon this third phase, which is of historical significance for our club," he announced at the ceremony.
"It is the first time in our 110-year existence that Real Madrid will have a specific residence for the academy as an integrated part of the sports city.
"It will be a home and a great contribution towards the development of those who have the dream of someday playing in the Santiago Bernabeu.
"Also, for the first time in our history we have a residence for the first team. A building that will differentiate us from most clubs in the world."
Madrid are currently preparing for Tuesday's Champions League clash with Borussia Dortmund.