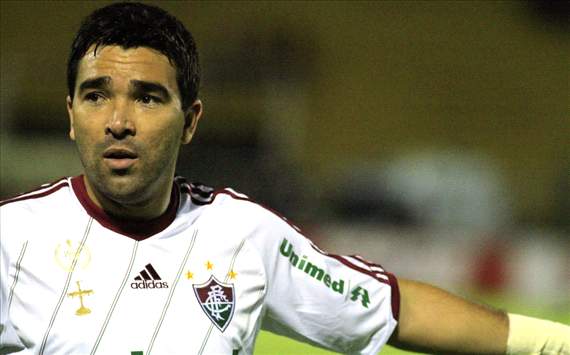 Nelson Perez/Fluminense FC
Former Barcelona midfielder Deco has taken the time to praise Lionel Messi and Cristiano Ronaldo, but feels that Santos sensation Neymar is on the same level as the Liga stars.

The former Chelsea and Porto playmaker sees the Argentina superstar as the best player in the world, but is adamant that the Real Madrid star and the Brazilian forward are not too far off Messi.
"There is no doubt that Messi is the best player in the world, he does incredible things and keeps on breaking records," Deco told Esports COPE. 
"I think Cristiano is nearly as good as Messi. They are both phenomenal footballers, but in different ways. They are far and away the best footballers in the world. 
"But what Neymar has been achieving recently is incredible, and for me he's already in the same category as Messi and Cristiano. He's ready to go Europe."
Neymar has a contract with Santos until after the 2014 World Cup.