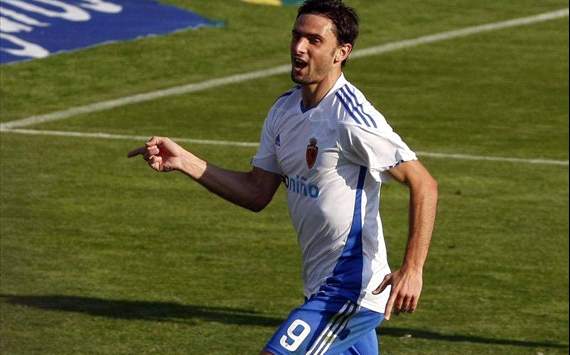 Helder Postiga – Real Zaragoza
Zaragoza's Helder Postiga believes that fellow Portugal international Cristiano Ronaldo has had a fantastic year and would be proud to see the Real Madrid player win the Ballon d'Or.

The experienced Blanquillos striker says that the former Manchester United player should be one of the favourites because of his impressive scoring record amongst other achievements.
"The year has been a great one for him, scoring a high number of goals, winning La Liga and he just missed out on winning the European Championship with Portugal," Postiga told AS.
"As I am Portuguese, I would be very proud if Cristiano Ronaldo won the Ballon d'Or,"
The Zaragoza striker also said that when he faces Portugal team-mates Pepe and Ronaldo on Saturday in Madrid his side will have to work hard to get any kind of result against his friends.
"We're friends, but everyone defends their colours, their ambitions and we will work hard to try to beat them."