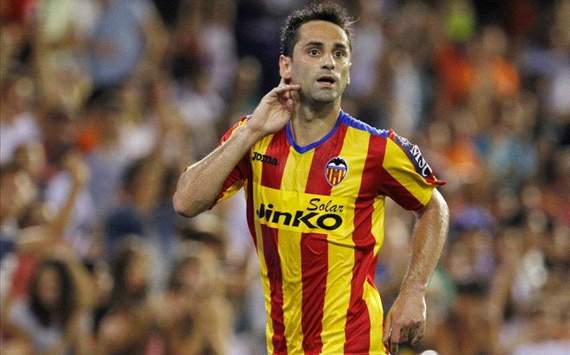 Jonas Gonçalves – Valencia CF
Valencia's attacking midfielder Jonas has spoken of his club's desire to build on their third-placed finish in last season's La Liga campaign.

The 28-year-old Brazil international has already made a positive start to the season after scoring a crucial equaliser against Real Madrid in Sunday's 1-1 draw.
"We are working to go one step further than last season, we have all started very motivated and we have to continue like this until the end", Jonas told reporters.
"President Manuel Llorente is pushing us to achieve our objectives, he was excited about the draw against Real Madrid.
"I am happy to have scored the first goal of the season, helping the team to earn a point at the Bernabeu, where it is difficult before the champions. It would only be a really good point, though, if we win against Deportivo [next weekend]."